All In: Building A Life With Jesus At the Center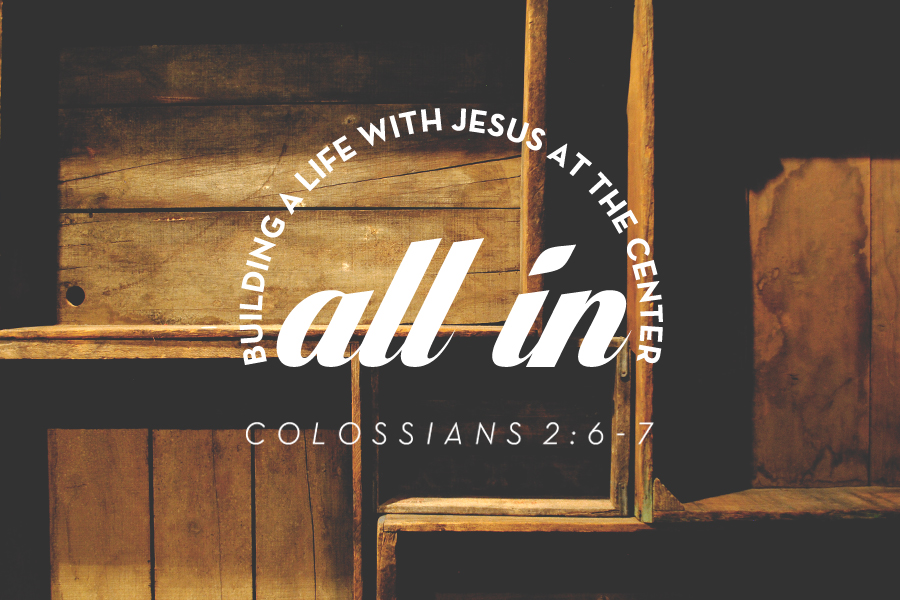 Our 2014 ongoing series, All In, is all about building every area of our lives around Christ. As individuals, family members, church goers and neighbors, we can look to the Bible to help us establish and nurture Christ centered lives.


LIVE IT OUT...
Take the Word further this week.
June 8-14
Verse of the week:
"But seek first his kingdom and his
righteousness, and all these things will be given to you as well." Matthew 6:33
Day
Purpose
Process
Sunday Sabbath Take a half-hour quiet time
Monday Memorize Start memorizing this week's verses
Tuesday Meditate What is God Saying to me through this?
Wednesday Pray & Fast "What should I stop doing?"
Thursday Apply "What should I start doing?"
Friday Give "What am I supposed to give? To who?"
Saturday Share "Who can I share this with?"